Wounded Warriors & Beyond…
Wounded Warrior photo sessions capture the unique bond between veterans and their dogs, and I am so proud to donate these images to service members. It is such a privilege to spend time with each veteran and their canine companion, showcasing their special connection through imagery. Capturing this connection on camera is an amazing experience, and I offer Wounded Warrior Sessions as a way to give back to those who have given so much.
Additionally, I donate images and photo sessions for various organizations that help military members and their families, becoming involved with training groups and service animal programs in each community I join. Using my lens to raise awareness, help garner funds, or bring focus to an issue is important to me. Whether it is for a large organization, a branch-specific group, or a spouse's club raising money for a family in need, I love to be part of the fund-raising process!
Warrior Canine Connection
My work with the Warrior Canine Connection is deeply personal and rewarding. This program raises dogs who spend their lives helping those in need of physical, mental, and emotional care. Training begins from birth, and at four months of age, these puppies are placed in loving homes with Puppy Parents, where they experience family life in preparation to live with and work with a wounded service member. Part of their training involves trips to military hospitals and prisons, where they interact with soldiers, medical staff, and wounded veterans.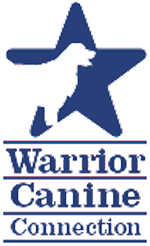 These animals learn how to support both body and spirit, and are ultimately placed with one person who needs them. The final step in their extensive training process is specifically designed to fit the needs of this person, and though each set of needs may be different, the role of each dog in support of a wounded warrior's well being is indescribable.
As a photographer, I work to raise awareness of this incredible organization by aiming my lens at the work being done during both the lives and training of these remarkable animals. I will follow this litter of puppies – the "Honor Litter" – from birth to the final stages of their training, showing just how amazing they are, and how beautifully their roles align in the lives of those they assist.
Read more about the Warrior Canine Connection here.
Rescue Association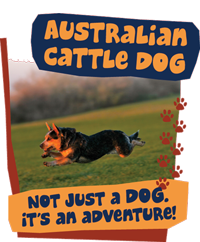 My dogs have all been adopted from shelters or rescues, and each one has been a wonderful blessing in my life! Because of this, Bonnie Grower Photography works with ACDRA (Australian Cattle Dog Rescue Association), photographing rescue animals who reside in foster homes in our local area and helping these special animals find forever families. I donate images for use in promotional materials to help the organization raise funds for their incredible work, and provide photo sessions for silent auctions that do the same. Helping people fall in love with an animal means the world to me, and I'm so proud to support the ACDRA.
Charity Donations
Finally, a portion of all photography proceeds at Bonnie Grower are donated to individual charity organizations. I support charities with low overhead and clear purpose; Whether they are pet rescues, military charities, or simply groups who help specific people toward the goal of happy, more fulfilled lives, these organizations deserve assistance, and I strive to give back in places where money and effort is most beneficial to the community.
Book a session today!